First co-working space for biotech start-ups in Singapore to launch in November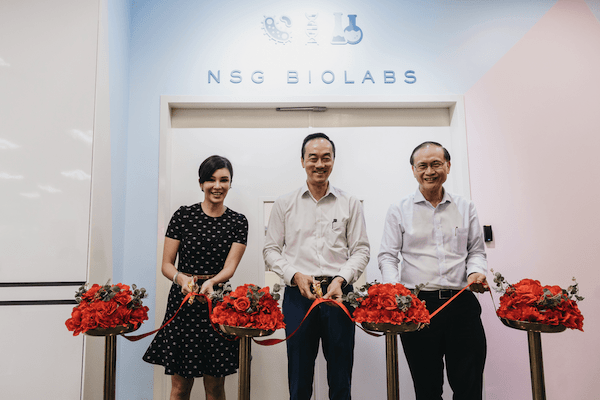 Singapore-based NSG BioLabs, a new incubator for biotech startups, has officially launched today, setting up the first co-working laboratory and office space in the city-state's research and development hub for biomedical sciences.
Located at Biopolis Road, NSG BioLabs aims to help small biotech startups commercialise breakthrough innovations with a flexible and fully equipped R&D environment.
The company is part of Nest.Bio Group, which runs a venture capital arm and laboratory spaces in China and the US. It is also the first private biotech incubator in Singapore that was tapped by Enterprise Singapore to serve as a partner for its Startup SG Accelerator, according to a statement.
Singapore is at the center of a global technology revolution and has seen breakthroughs in various industries through its burgeoning startup culture, NSG BioLabs founder and CEO Daphne Teo said. "Despite this, the environment for biotech startups has not kept apace or been at the top of most investors' minds due to them requiring longer gestation periods. This is why we decided to set up Singapore's first biotech hub," she added.
The facility will serve as an incubator for early-stage biotech startups with one to 30 people in their teams. It features 120 desks, 96 lab benches, eight office suites, and six meeting rooms. It also gives companies access to a wide array of equipment, including microscopes, autoclaves, and centrifuges.
A desk can be rented out for roughly S$650 a month, while lab benches, where two scientists can work at a time, are priced at S$3,000 each per month.
Currently, tenants at NSG BioLabs include biotech firm Engine Biosciences, immunotherapy-focused Immunoscape, and contract research organization Acumen Research Laboratories.
Tech in Asia, 27 Nov 2019